Welcome to WOW!, where school students become budding computer scientists, writers, researchers, entrepreneurs and engaged citizens.
WOW! incorporates the practices of highly effective schools, applying backward design to develop student inquiry, research, critical literacy and computer science skills through  elementary and middle schools, and then offering high school students career, service learning, enterpreneurship and life skills pathways.
WOW! makes inquiry-based learning more accessible and authentic for school teachers and students. WOW! is ideal for teachers who are and who are not Computer Science specialists. WOW! extends students in all aspects of  Social Science, STEM, ELA and soft skills, not just coding.
Our students have always enjoyed coding and science fairs, but  WOW! has taken our students and teachers to the next level. The software programs included in WOW! are remarkable for inquiry-based learning and teacher PD. We now have a framework, a platform.
WOW! is the full  package –  research-based and world class. Schools can adopt WOW! from Grade 5 to 12. WOW! includes:
All curriculum resources:

Week-to-week lesson guides and lesson materials that teachers can easily pick up and run with
A research-based rationale
Entire state curriculum mapping
CSTA, ISTE, CCSS and TEKS-aligned assessment frameworks, including performance descriptors for each Grade
Teacher support resources for every Grade and Unit
Ideal software programs to support students and teachers in each stage of  development, creating an authentic blended learning community
Onsite and online Professional  Development support for teachers and principals, making sure everyone maximizes WOW!
Rich real-time online data reports to inform student and teacher progression.
With WOW!, our students and teachers are taking more responsibility for their learning across the curriculum. Our students now apply coding, computational thinking, research method, critical literacy and active citizenship in ways we have not seen before. WOW! integrates STEM, ELA, Social Studies, even CTE.
WOW! removes the barriers to planing, implementing and scaling inquiry-based learning, PBL, critical literacy, research skills and STEM including Computer Science. WOW! is also a wonderful Professional Development resource for teachers and educators.
Here are the WOW! packages:
WOW! for elementary and middle schools
From Grades 5 to 8, WOW! guides students through 10 to 15-week Local Interest Projects (LIPs). The twist is that students power up their local research with computer programs and scientific method. WOW!'s approach is proven by world-leading schools. We provide teachers week-by-week lesson guides and PD support. WOW! includes easy-to-use computer programs that support students through each stage of their research projects. WOW! builds more natural links between your school and local community organizations.
Students showcase their WOW! local issue research artifacts, including the computer programming they developed along the way. Students, teachers and principals also use a computer program to self-assess, plan and track improvements in their respective skills and knowledge. The entire school community can get behind this powerful  program which becomes stepping stone to WOW! for high school students.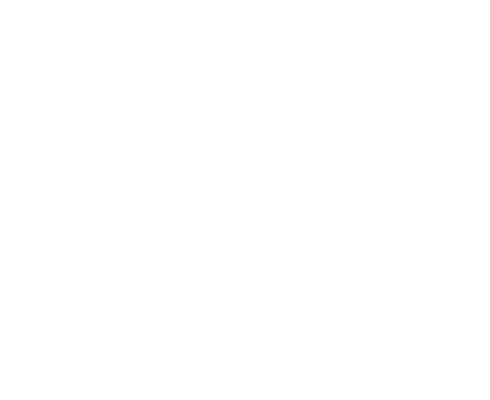 WOW  for high schools
WOW for high schools is 10 to 15-week research learning project where students design, undertake, present and evaluate a project based on an area of personal academic, creative or career interest such as:
A creative enterprise
A STEM-based product
A software development project
Research into a specific academic or career-related discipline
A journalistic or media endeavour.
WOW! connects students' research, scientific method and computational thinking skills with creative, career and enterprise interests. WOW! includes all teacher and student resources and computer software programs. Students (and teachers) will develop portfolios they can showcase in service learning, college and employment interviews.
WOW! high school Gifted and Talented and IB options
WOW! is also the ideal way for G&T and IB students to integrate Computer Science, enterepreneurship and/or civic engagement with a discipline of interest, say the creative arts, history, geography, science, environment, culture, cosmology or math. WOW! guides each student through the research process and habits of learning, culminating in an end-stage project showcase event which involves the local community.
Ultimately, each student selects and engages in a wonderful project experience relevant to their interests.
                 SQL         RoR
      Java            C#          JavaScript
                 JSON               R
           C++        HTML5        PHP
How to get on board with WOW!
Step 1. Speak with your school or district leaders and teachers about WOW!. Contact us or complete the form below to express your interest and we will be in touch.
Step 2. We consult with your school district to work out the ideal WOW! package strategy. We let you know costs up-front and we agree timelines and milestones with you. We provide minimum requirement documentation for your participating schools. WOW is designed to scale for everyone, not just the minority of enthusiasts.
Step 3. Typically, we brief principals and teachers. Then students begin the WOW! for 10 to 15 weeks. We conduct data analysis mid-program and report to your stakeholders real-time gains made by students and teachers across pre-agreed standards.
Step 4. We will stay in touch with your key stakeholders, ensuring WOW! is properly implemented across your school/s and teachers are confident. Your executive and teachers will access real-time data on student and whole-school development. We also support opportunities for students to celebrate their WOW! achievements in the wider community.
Contact us so we can discuss WOW!