Welcome to WOW!, where school students become budding computer scientists.
WOW! incorporates the integrated Computer Science practices of highly effective schools worldwide, applying backward design to guide students from PreK through elementary and middle school to peak in Computer Science and wider studies by high school, best positioned for career, education and life skills pathways.
WOW! makes Computer Science more accessible and authentic for school teachers and students. WOW! is ideal for teachers who are and who are not CS specialists. WOW! extends students in all aspects of Computer Science, not just coding.
Our students enjoyed coding, but we needed more "science" in our Computer Science program. We chose WOW! and now our students are making stronger real-world connections.
WOW! is the full  package for PreK to Grade 12 CS. It is research-based and world class. Schools can adopt WOW! from any Grade level or adopt WOW! for them all.  WOW! includes:
All curriculum resources:

A research-based rationale
Entire K-12 CS scope and sequence including links to cross-curriculum learning
Teaching method support for all Grades
Week-to-week lesson guides and lesson materials, interweaving CODE.org, CS Essentials, Unplugged, GUTS and other popular CS programs in a sequence that teachers can easily pick up and run with.
CSTA and ISTE aligned assessment frameworks, including performance descriptors for each Grade
Teacher support resources for every Grade and Unit
Selected software programs to support the students and teachers in each stage of their development as budding computer scientists
Professional support for teachers, principals and district leaders so to make sure everyone maximizes WOW!
WOW! has made CS more equitable at our school.  Since WOW!, our students and teachers are all in, applying their CS knowledge and skills across the curriculum. With WOW!, our students apply coding, computational thinking and scientific method to their ongoing research projects, integrated with ELA, social studies, the arts and CTE, not just science and math. WOW! took the mystery and fear out of CS. Suddenly, everyone wants to get involved.
Here are the WOW! packages:
WOW Align
'WOW Align' is a single resource that tracks Computer Science all the way from PreK to Grade 12, mapping out all CSTA and ISTE standards, unit sequences, resources, teaching and learning strategies, and assessment plans. WOW Align enables students and teachers to progress more effectively though their entire CS school experience, securing superior CS learning outcomes. WOW Align removes all the barriers to planing and implementing Computer Science. It is a wonderful Professional Development resource for all teachers and educators.
WOW 5-8
In WOW 5-8, middle years students engage in 15-week Local Interest Projects (LIPs). The twist is that students power up their research with computer programs and scientific method. WOW 5-8's approach is proven by world-leading schools. We provide week-by-week lesson instructions, teacher guidance, and selected computer programs to support the students through each stage of their research. The program builds more natural links between your school and local community organizations. Students showcase their local issue research artifacts, including the computer programming they developed along the way. Students, teachers and principals also use a computer program to self-assess, plan and track improvements in their respective CS skills and knowledge through the program. The entire school community can get behind this powerful 15-week program which becomes stepping stone to WOW 9.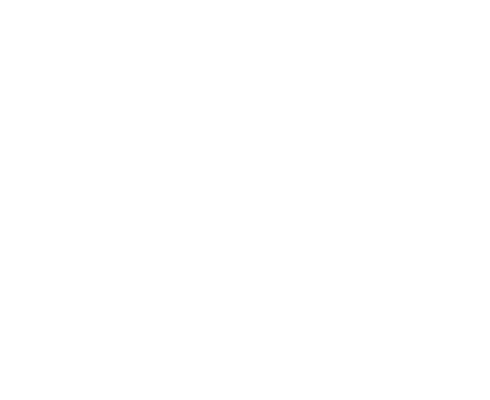 WOW 9
Designed for students who have completed WOW 5-8, WOW 9 is a 20-week Computer Science research learning project where students design, create and evaluate a software program, electronic or robotics artifact of personal interest. WOW 9 exploits students' developing research skills and superior grasp of scientific method and computational thinking for earlier WOW experiences. Of course, WOW 9 is mapped in WOW Alignment and includes all teacher and student program resources and computer software programs, just like in WOW 5-9. Students (and teachers) will see student digital CS portfolios develop through the grades.
WOW 10
In WOW 10, students incorporate Computer Science with a major cross disciplinary study, such as, a creative arts, history, geography, science, environment, culture, cosmology or math study of interest to the student. WOW 10 guides each student and their teachers through a Computer Science interdisciplinary study which continues in the background for 20 weeks and features at the end stage with a project showcase event. WOW 10 leverages student's earlier CS knowledge and skills, though a redacted version is available for students and teachers who are new to WOW.  Ultimately, students have a wonderful experience applying CS to a discipline they are most deeply interested in, focused on an issue or product of their choosing.
WOW 11
In WOW 11, Juniors  incorporate Computer Science with their service learning experiences. Rather than students simply spending time in a community service activity, WOW 11 guides each student through a planning and preparation process which integrate a range of computer programs and leverages their earlier CS knowledge and skills. Students apply computer logging and data collection methods throughout their service learning and report and debrief with their peers and teacher after the service learning experience. Ultimately, students and the community benefit from the exercise and students have a CS-based research artifact and experience they can draw upon for their future learning and employment prospects.
WOW 12
In WOW 12, Seniors go deeper into a computing language of their choosing. They apply their learning to a major 30-week career research project. This is the icing on the 'CS cake' where students learn and apply a computing language as they investigate career and further study options. WOW!
                 SQL         RoR
      Java            C#          JavaScript
                 JSON               R
           C++        HTML5        PHP
How to get on board with WOW!?
Step 1. We encourage you to speak with district leaders, principals and teachers who have already implemented WOW! Contact us or complete the form below to express your interest and we will get you connected
Step 2. We consult with your school district to work out the ideal WOW! package strategy. We let you know costs up-front and we agree timelines and milestones with you. We provide minimum requirement documentation for your participating schools. WOW is designed to scale for everyone, not just the minority of enthusiasts.
Step 3. Typically, we encourage districts to begin WOW 5-8. We brief principals in month 1, teachers in month 2. Then students begin the WOW 5-8 for 15 weeks. We conduct data analysis mid-program and report to your stakeholders real-time gains made by students and teachers in Computer Science. By then the penny truly drops and we walk your key stakeholders through WOW Alignment and can make plans to commence WOW9 and 11. World Mosaic's WOW! specialists continue to support your district and schools throughout the program. WOW! is a powerful district and school improvement program, not just a CS resource.
Step 4. We stay in touch with your key stakeholders, ensuring WOW! is maximized across your schools, ensuring there are stronger links between CS and the wider curriculum, ensuring all your teachers are confident with the program, ensuring all involved from your executive to students are able to see real-time data on student and whole-school development in CS – through a real-time big data computer program of course. We also support opportunities for students to celebrate their Computer Science achievements.
Contact us so we can show you WOW! or complete the form below and we will be in touch.